How to make a different Halloween Pumpkin with oil diffuser?
Halloween Day is coming, are you ready for it!
Picking out pumpkins and deciding how to decorate them is one of the most enjoyable traditions of the Halloween season. I'm fed up with the traditional jack-o-lanterns, I want to do something different this year, make a safer jack-o-lantern with more lights。
Now, let's start!
Step1, choose one that's fresh, with a sturdy stem, no bruises and a flat bottom so it won't roll while you carve. meanwhile, your ASAKUKI's oil diffuser.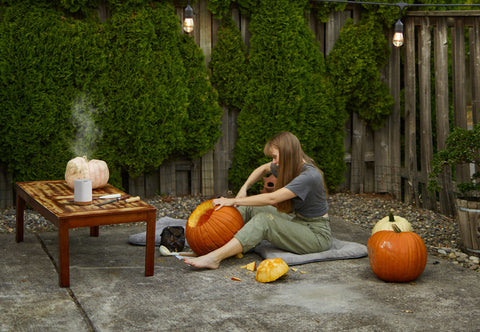 Step2, start cutting from the bottom, and scoop out all the pulp, next to carve it. To keep your pumpkin fresh, recommend spreading petroleum jelly on the cut edges to seal in moisture. If your pumpkin still shrivels a few days later, you can revive it with a facedown soak in cold water for up to eight hours.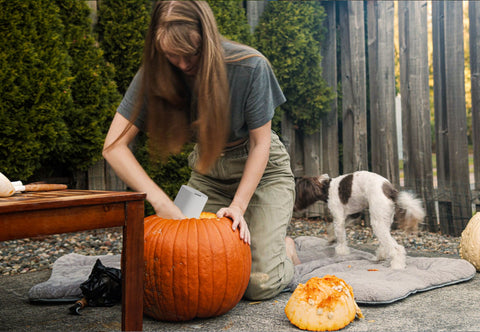 Step3, Light it! Place the oil diffuser into it, then you can get a safer pumpkin without fire. What's more, it's a pumbkin that can mist, changes light with 7 LED colors.

---
0 comments